Meet the Elves
These are the people behind the scenes dedicating their time and energy for the greater good of our local children having an enjoyable Christmas!
Frank Munoff
President
Frank Munoff; Cofounder started Operation Santa Claus in 1974 helping thousands of youths and their families over the years with holiday gifts.
As a teacher at Hudson Falls school district, he raised several hundred dollars its first year. Since then, through community fundraising, has grown to the point where it provides Christmas gifts for more than 2,500 children in 30 local school districts. The program was co-founded by Gerald Eichin, a school counselor who worked with Munoff.
Frank's passion for assisting families during such a joyous time of year is infectious among anyone who is around him.
Todd Monahan
Vice President
Todd Monahan "officially" joins team team in 2015. Todd began dedicating his time to Operation Santa Claus in 4th grade when Frank Munoff used to pick him and his brother up at 7am to assist with the Operation Santa Run. Todd is well known in the local community through his counseling job and hot air balloon business.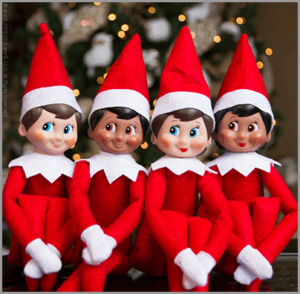 Santa Elves
Cheryl Hogan – Secretary
Valerie Raven – Treasurer
Rose Bates – Assistant Treasurer
Lynn Meneely

Corinne Peceu

Jack Meneely
Peter Peceu
Carol Moyer
Carol Downs

Debbie Caruso
Chuck Bates
Bill Hogan
Hal Raven
Luke Callahan
Volunteer?
Want to Volunteer? Please email us as we meet every Tuesday evening in Hudson Falls.